Content marketing is a strategic strategy for creating and distributing relevant content that attracts and engages a defined audience intending to drive profitable customer actions. Through the creation and distribution of valuable content, it is a way of connecting with your target audience.
Why Content marketing is crucial in today's digital landscape
Content marketing is essential to any online marketing strategy in today's digital world. Thanks to social media and mobile use, consumers are more empowered than ever to search for and make their own buying decisions. Businesses must share and create relevant and valuable content for their target audience to stand out. They can establish trust and thought leadership, ultimately leading to conversions.
Essential Components of a Content Marketing Campaign
This article will discuss the essential components of a content marketing strategy. This article will cover the importance of understanding your target audience and setting measurable goals. We'll also discuss how to create and optimize high-quality content, promote your content, measure and analyze results, and much more. This article will give you a solid understanding of the best content marketing strategies to help you rank higher than your competitors on Google.
Defining Your Target Audience
Understanding your audience is crucial
To understand your audience, the first step is to create a successful content marketing strategy. It isn't easy to create relevant content for your audience if you need help understanding your audience. Understanding your audience will allow you to tailor your content to meet their needs and interests. 
This will increase your chances of content virality, shares, and engagement.
Researching the needs and interests of your audience
Once you know your target audience, it is time to discover their needs and interests. You can do this through surveys, focus groups, or social media listening. It would be best if you found out what your audience wants and needs so that you can provide them with useful information and solutions.
Creating buyer personas
Next, you need to research your audience's interests and needs. Based on your research, a buyer persona is a fictional representation that represents your ideal customer. By creating buyer personas, you can tailor your content to your target audience's needs and interests.
Setting goals and objectives
Establishing clear goals and objectives is important before you begin creating content. Although the terms "goals," "objectives," and "goals" are sometimes used interchangeably, they do not mean the same thing. While goals are general statements about what you want, objectives are more specific and measurable steps that you will take to reach your goals.
Setting measurable goals
You should set clear goals for your content marketing strategy. This will allow you to monitor your progress and adjust as necessary. It is only possible to measure the effectiveness of your process by setting measurable goals.
Common goals for content marketing
Content marketing goals include increasing website traffic and brand awareness, generating leads, and driving sales. Ensure that your goals are precise, measurable, and realizable.
Content marketing can use many types of content. Blog posts, infographics, and videos are all popular content types. Selecting the content that will resonate with your target audience to achieve your goals is important.
It is important to put quality before quantity when creating content. These are some tips to help create engaging, high-quality content.
Do extensive research about the topic that you are writing about.
Writing clearly, concisely, and in an easy-to-understand way is important.
Use images or other multimedia to break up text and make it more visually appealing.
To make it easy to scan the content, use headings and subheadings.
Formatting and styling can be used to highlight important information.
Content Types
Numerous kinds of content can be used to promote content, each with advantages and different methods. Here are a few of the most well-known types of content and how they can be utilized to meet your content marketing objectives.
Blog Posts
Blog posts can be diverse, and content can be utilized to inform, educate or even entertain your readers. They can be used to discuss current industry news, present thoughts, and ideas, or even provide instructions and guides. To maximize the value of blog posts, you must do extensive research, utilize photos and videos, and use SEO to your blog's advantage.
Infographics
Infographics can be a fantastic method of presenting complicated information in an attractive and simple to comprehend. It can help explain statistical details, display the data, or give an easy-to-follow guide. For effective infographics, it is essential to employ a straightforward layout, concentrate on a single point of view, and ensure it is optimized to share via social media.
Videos
Videos are an extremely effective form of content that can be utilized to connect and engage your viewers. They are a great way to present demonstrations of your products, behind-the-scenes videos, or even customer testimonials. It is essential to invest in top-quality production, optimize for social and mobile devices, and also include closed captions to make them more accessible.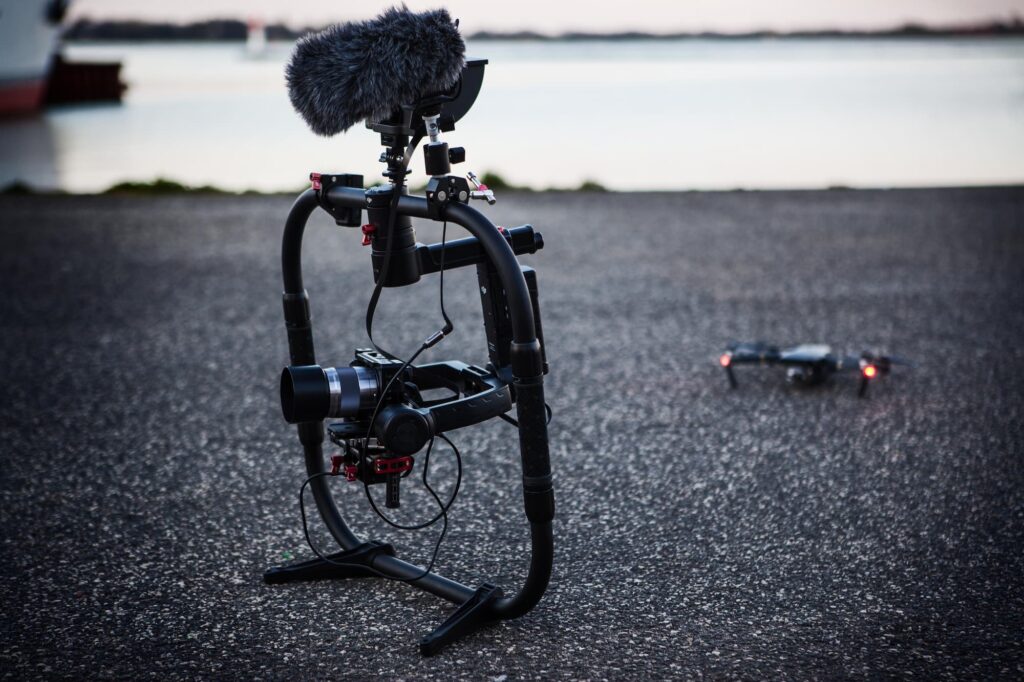 E-books
eBooks are an excellent method to offer in-depth information about a particular subject. They are a great way to communicate research from the industry, provide ideas for thought leadership, or provide instructions or guides. For effective e-books, you must do thorough research, employ simple and succinct language and focus on lead generation and nurture of leads.
Whitepapers
Whitepapers are like e-books, offering comprehensive information on a certain subject. They tend to concentrate more on data and research and are frequently used to create credibility and position the business as an authority in the field. It is essential to conduct thorough studies, use evidence and statistics to back up assertions, and maximize the lead generation process in addition to lead nurturing.
Case Studies
Case studies are a fantastic method to show the outcomes and the impact of particular products or services. They offer concrete instances of how a business has assisted its customers. To create compelling case studies, you must complete a thorough study, employ real data and figures, and optimize for lead generation and lead nurturing.
Suppose you know the various kinds of content and how they can be utilized to accomplish your goals. In that case, You can develop an effective content marketing plan specific to your target audience and increase conversions.
The importance of SEO in content marketing
Search Engine Optimization (SEO) is essential for content marketing. Optimizing your content for search engines can help increase its chances of being found by your target audience. You can use relevant keywords throughout your content, including title tags and meta descriptions. You can also optimize your website for SEO to ensure users and search engines find your content easily.
Promoting your content can be just as important as creating it.
Your content might only be seen by your intended audience if it is enabled. You have many options to promote your content.
Ways to Promote your content
Here are some ways you can promote your content.
It can be shared on your social media channels.
In your email newsletter, include it.
Paid advertising can reach a larger audience.
Reach out to influencers to ask them to share your content.
You can guest post on relevant sites and include a link to your content.
Analyzing and Measuring Results
It is important to measure and track the effectiveness of your promotions. Monitoring metrics like website traffic, engagement, and conversions, can help you do this. You can adjust your promotional efforts to ensure your content reaches the right people by measuring their effectiveness.
The importance of tracking and analyzing your results
It is essential to track and analyze your results to understand the effectiveness of your content marketing strategy. This data makes it possible to determine what is working and what isn't.
Common metrics for content marketing
Website traffic, conversions, lead generation, engagement, and lead generation are some of the most common metrics in content marketing. These metrics can be used to understand your target audience's behavior and make necessary adjustments.
Tips for interpreting and using your data to improve your strategy
It is essential to look at the whole picture when interpreting data. You can identify patterns and trends in your data and make informed decisions about content marketing strategies. It's also important to review your strategy and make adjustments based on the data that you collect.
Summary of the key takeaways
In its simplest form, content marketing is the strategic process of creating and distributing relevant and valuable content to engage and attract a defined audience. It is important to follow these steps to create a content marketing strategy that works.
Understand your audience and set goals. Create and optimize high-quality content. Promote your content. Measure and analyze the results and make adjustments as necessary.
Additional resources to further your learning
Many resources can help you learn more about content marketing. These are some to look at:
The Content Marketing Institute (CMI) is a great resource for learning all about content marketing. You will find a variety of resources available, including webinars and articles.
Copyblogger is an excellent resource for tips and tricks on how to create high-quality, engaging content.
Moz is a great blog for information about SEO and its relationship to content marketing.